Opened in 1922 at Mineral Wells, Texas, Baker Hotel was the outcome of a group of citizens from the town and Texas hotel magnate Theodore Brasher Baker. Designed by architect Wyatt C. Hedrick, the hotel was modeled after Arlington Hotel, a famous hot springs resort located at the end of the "Bathhouse Row" in Hot Springs, Arkansas. Construction of Baker Hotel began in 1926 and was three years later at a cost of $1.2 million (equivalent of $18.7 million in 2021).
Opened on November 9, 1929, just two weeks after the great stock market crash, the magnificent hotel featured 450 guest rooms, an in-house beauty shop, a bowling alley, a gymnasium, and an Olympic-sized pool filled with mineral waters; Baker Hotel was known to be the first hotel in Texas to include a swimming pool.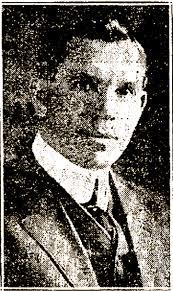 The 14-storey building also featured several avant-garde systems such as an advanced hydraulic system that supplied ice water to the guests rooms, and an automated controls to turns on and off all lightings when one enter or leave a room. By the 1940s, Baker Hotel was one of few hotels in Texas to be fully air conditioned.
The towering structure, with its opulent features, became an instant hit among tourists visiting Texas. This was also brought forth by Mineral Well's growing reputation as a health spa destination and an alternative to the popular Hot Springs resort city in Arkansas.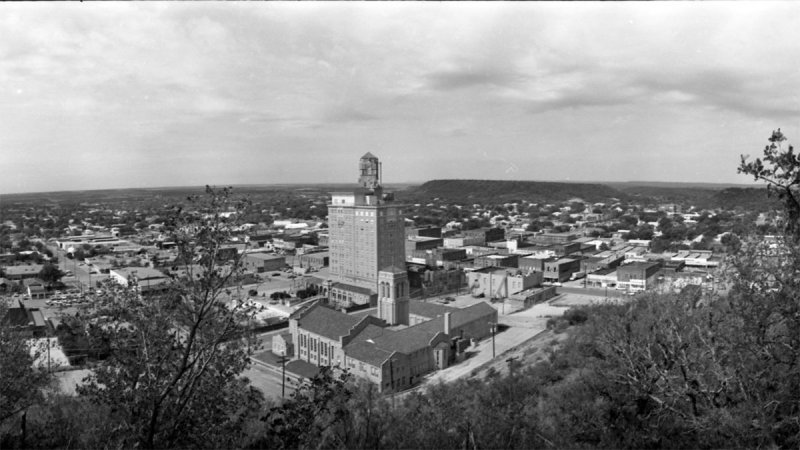 Over the decades, Baker Hotel have hosted many politicians and celebrities that visit the town for its famed healing waters. Some of the notable guests who have stayed at the hotel include:
Lyndon B. Johnson, 36th president of the United States
Elliott Roosevelt, World War II Air Corps general and son of Franklin D. Roosevelt
William Clark Gable, American film actor referred to as "The King of Hollywood"
Jean Harlow, American actress and sex symbol referred to as "Blonde Bombshell"
Jack Dempsey, American professional boxxer and world heavyweight champion
Moe Howard, Larry Fine, and Shemp Howard, more commonly referred to as the Three Stooges
Will Rogers, American entertainer and vaudeville performer
Helen Keller, renown author and advocate for the blind and the deaf
Entertainers who have performed at Baker Hotel include American musician Lawrence Welk; German-born American actress and singer Marlene Dietrich; American trumpeter Herbie Kay; Canadian-American bandleader Guy Lombardo; and bandleader Paul Whiteman, who is also known as the King of Jazz. Infamous outlaws Bonnie Parker and Clyde Barrow were also said to have spent weeks in Baker Hotel under an alias and hiding from the police after committing a robbery in Texas.
During the late 1930s, Baker Hotel suffered a temporary setback as FDA crackdowns on false advertising of 'miracle waters' and advances in medication prompted many to shun away from the springs at Mineral Wells. It wasn't until October 1940 when Mineral Wells returned to its usual hustle and bustle with the the opening of Fort Wolters military base. As the United States' largest infantry replacement base, an estimated 30,000 soldiers pass through the town annually.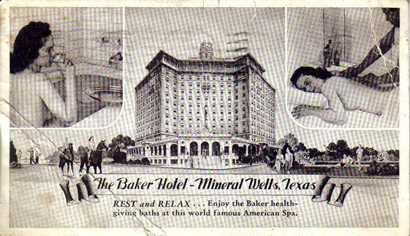 However, occupancy rate declined throughout the 1950s and 60s. In 1963, Earl Baker, nephew of Theodore Brasher Baker, announced the closing of Baker Hotel. Two years later, a group of local investors leased the hotel from the Baker family in hopes of restoring its grandeur. However, the opening was short lived as it was closed once again in 1972. This comes in the aftermath of Earl Baker's death in 1967 when he died of a heart attack during a visit to the hotel. Yet, in spite of its closing, Baker Hotel was nominated and successfully listed on the National Register of Historic Places in 1982.
For the next four decades, Baker Hotel stood abandoned and forgotten.
Baker Hotel was resurrected once again In 2019 when an investment consortium led by Southlake-based developers Laird Fairchild and Chad Patton embarked on an ambitious $65 million project—one of the largest private restoration in Texas' history— to bring the hotel back to life. While most of the original furnishing and the top-floor ballroom known as the Cloud Room will be restored, its original 450 guests rooms will be reduced to a mere 157 rooms and suites. Baker hotel is expected to reopen its doors to the public in 2024.
Hauntings at Baker Hotel
The Baker Hotel is undoubtedly haunted by ghosts who had apparently went deranged after soaking in the "crazy water" in Mineral Wells. Countless visitors and paranormal investigators have explored the hotel during its operation as well as after its abandonment, and most have concluded that the building is haunted by apparitions who have supposedly enjoyed their time and did not want to leave.
The most famous spirit that resides in Baker Hotel is a lady in white. Legend says that she was said to be one of several mistress that T.B Baker had kept, and had lived on a luxurious suite on the seventh floor of the hotel. After an argument with Baker, the lady reportedly jumped down the building in her white nightgown. Since her death, guests staying on the floor have reported smelling a faint scent of perfume along the hallway. The spirit of the lady in white is also known to loiter around the hotel's bar and flirt with men she fancied. Today, many venturing into the abandoned hotel have reported seeing a lady in a blood-stained gown roaming the common areas of the first floor.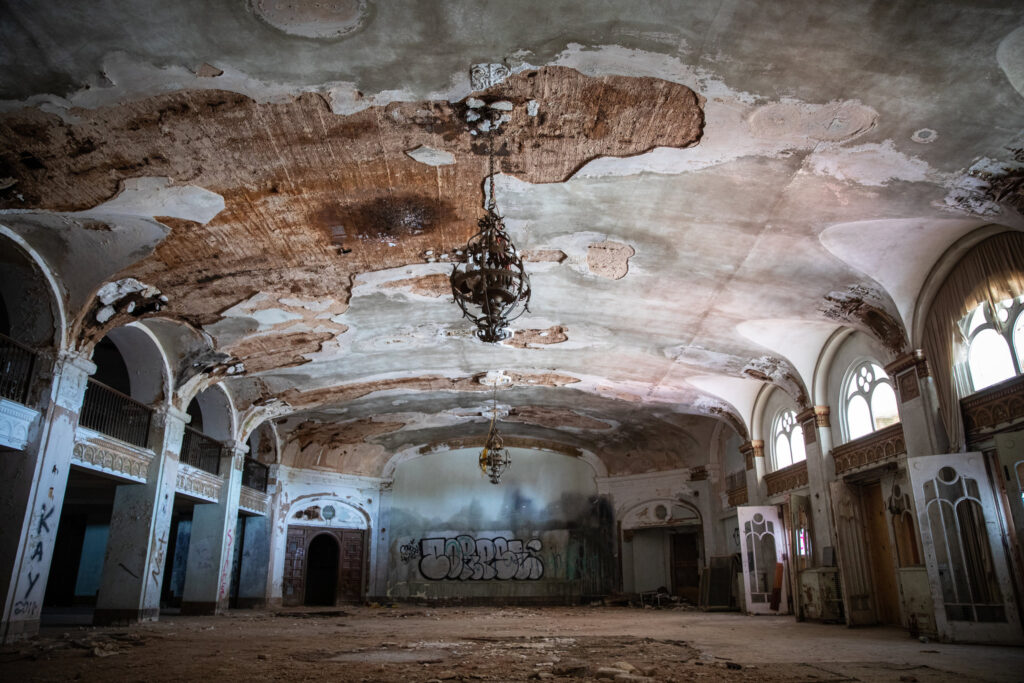 During the 1990s, a lady was working as a bank teller in Community National Bank & Trust of Texas located right across the street. Every now and then, she would notice the hotel windows being opened and closed. Believing that it may have been the works of a caretaker or maintenance worker, she stopped noticing the seemingly ordinary events. Yet, there was never a caretaker since its closure in 1970, neither was a crew hired to oversee the maintenance of the hotel.
Ghost Adventures at Baker Hotel
The rumored hauntings at Baker Hotel led to an investigation of the site by the hosts of paranormal and reality television series Ghost Adventures.
The reported hauntings at Baker Hotel prompted an investigation into the property by the hosts of paranormal and reality television series Ghost Adventures. During the investigations, co-hosts Zak Bagans, Nick Groff and Aaron Goodwin encountered several inexplicable events that have led them to conclude that the hotel is indeed haunted by former residents who have stayed on after their passing. Some of the paranormal happening include the manifestation of a white mist, appearance of light anomalies, and doors opening on their own.
The trio have also captured several electronic voice phenomena (EVP) such as "water, drink the water", "lost my kid", and "momma". In the amidst of the filming, a mysterious shadow figure emerged behind Zak and disappeared into him. Zak, who felt a surge of energy, turned aggressive and lunged into Nick.
Titled the "Crazy Town", the investigations was featured on the 11th episode of season 7; it has since been rated by viewers to be one of the best episodes of the season. The full episode of Crazy Town can be viewed here.
Can You Go Inside Baker Hotel?
As of October 2021, Baker Hotel is closed to the public for tours. Previously, tour guides were allowed to lead tours into the compound of Baker Hotel. It has since been banned since a change of ownership in 2019 when it was purchased by Laird Fairchild, Chad Patton, and a group of local investors.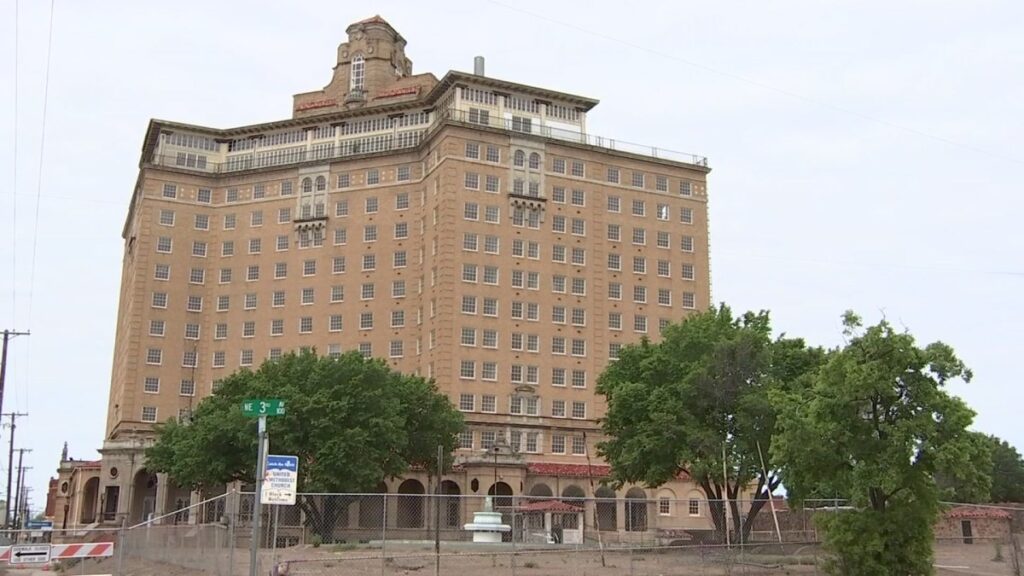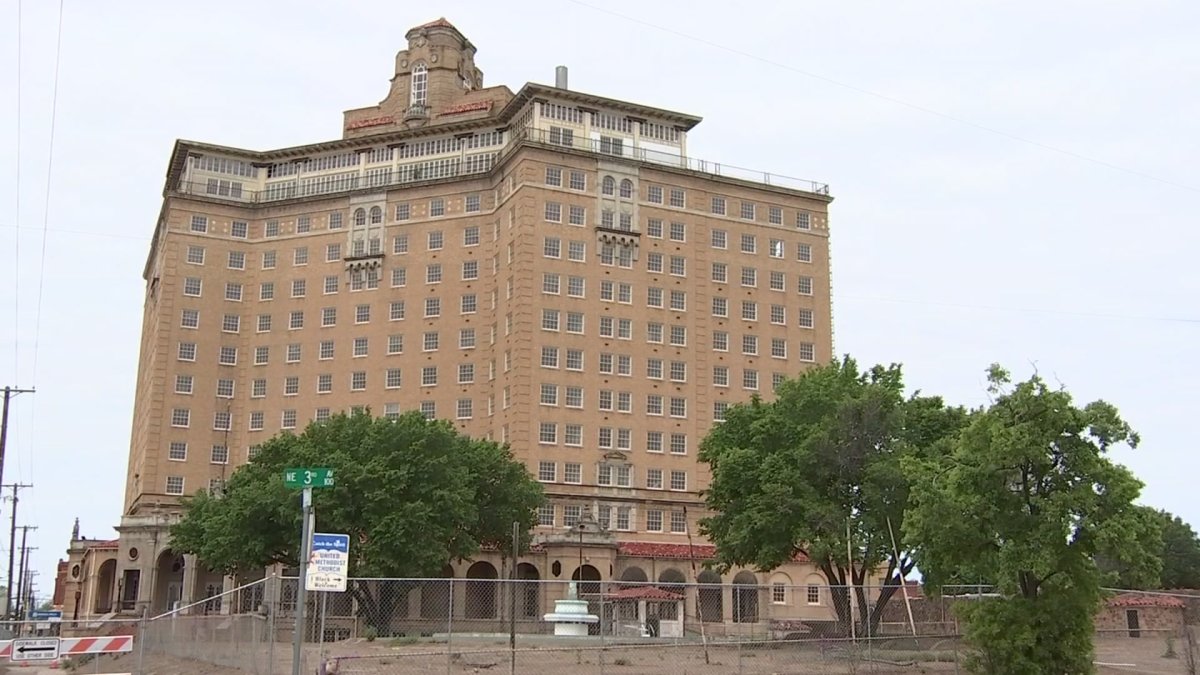 The consortium hopes to restore the iconic hotel to its former glory and draw new crowds into the ageing town of Mineral Wells. Since then, the hotel has been undergoing a five year restoration project and is expected to be completed by 2024. For safety reasons, access to Baker hotel is now strictly limited to personnels involved in the restoration efforts.
That said, visitors interested in the haunted history of Baker Hotel may join the The Baker Hotel Ghost Walk & Believe Boo-tique. The hour long informative tour offers an in depth look into the history of Mineral Wells as well as some of the most haunted spots in town.