Lizzie Borden passed away on June 1, 1927 from pneumonia, an infection of the air sacs in one or both lungs. Her illness comes after the removal of her gall bladder, which may have caused complications after the surgery.
The death of Lizzie Borden was not made known by the public and only few of her family members and friends attended her funeral. She was buried next to her father Oak Grove Cemetery located in her hometown of Fall River, Massachusetts. After her death, her assets—estimated to be worth over $250,000 ($5 million in today's value)—was distributed among several charities as well as her family and friends
The Killing of Andrew and Abby Borden
The infamy of Lizzie Borden dates back to August 4, 1982 when her father Andrew Borden and stepmother Abby Borden was found dead in the house. Lizzie, Andrew, Abby and their house maid Bridget Sullivan were the only ones known to be at home at the time of the murder. Her sister Emma Lenora Borden was away from town at the day of the murder.
There was no evidence of robbery or sexual assault, nor were any suspicious individual seen entering or leaving the Borden house which was located at a busy street just one block away from the city's business district.
Abby Borden received 18 blows on her head with a hatchet and was found face down on the floor in the second floor guest room. On the other hand, Andrew Borden was found collapsed on a couch in the downstairs sitting room; his face was bludgeoned a total of 18 times and was beyond recognition. Abby and Andrew was believed to be killed at 10:15am and 11:00am respectively.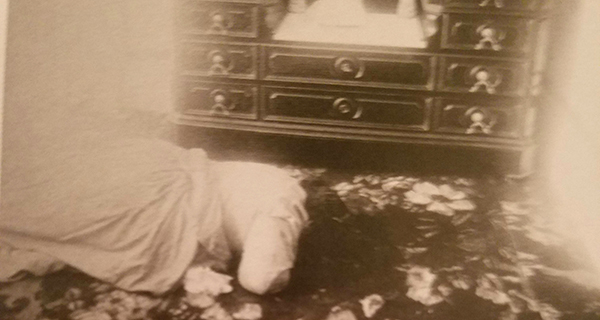 Sullivan was said to be cleaning the windows at the time when Abby was murdered and resting in her attic room when Andrew was killed. A hatchet with a broken handle was later recovered at the cellar and is believed to be the murder weapon.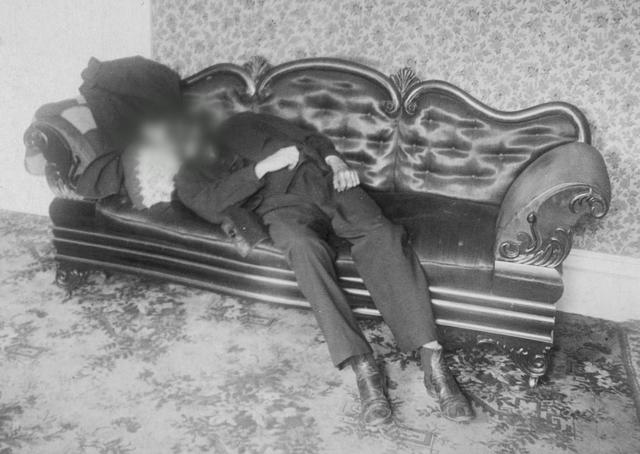 Lizzie Borden became the main suspect in the case due to her supposed disagreements with her stepmother Abby as well as the fact that she had attempted to purchase a deadly hydrocyanic acid (also known as prussic acid) just a day before the murders. She was also said to have given conflicting testimonies during the investigations.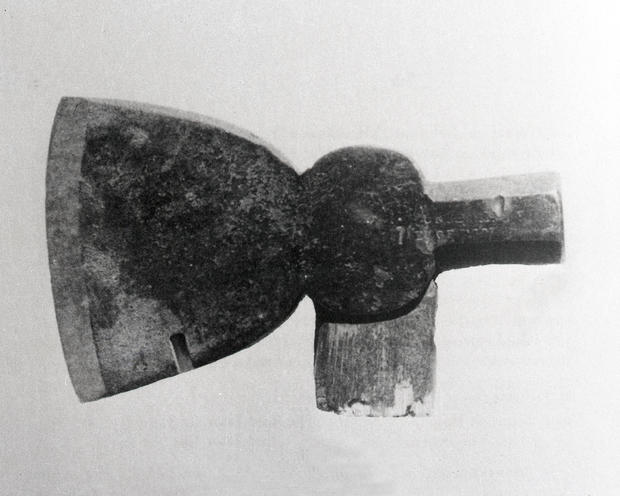 Many had speculated that Lizzie Borden was the murderer, for not a single tear was shed by her throughout the investigations. The bizarre behaviour of Lizzie Borden combined with her poor relationship with her stepmother have led many to doubt her innocence. On August 11, a week after the murders, Lizzie Borden was officially arrested for the killing of Abby and Andrew Borden.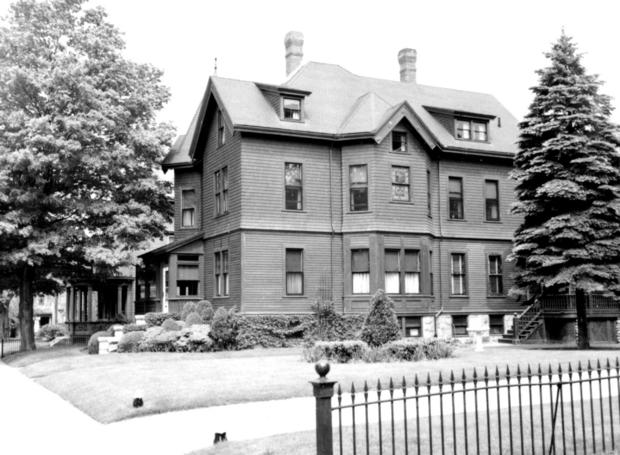 However, her arrest and subsequent trial have led to an uproar among the women group who protested that she should not be judged by an all-male jury; due to gender inequality in the early 20th century, women were not allowed to sit on juries.
Lizzie Borden was eventually acquitted after two weeks of trial. Yet, in spite of her acquittal, she remains 'convicted' in the public eyes and was constantly pestered. Many had believed that Lizzie is the murderer, and that she got away due to her family's wealth.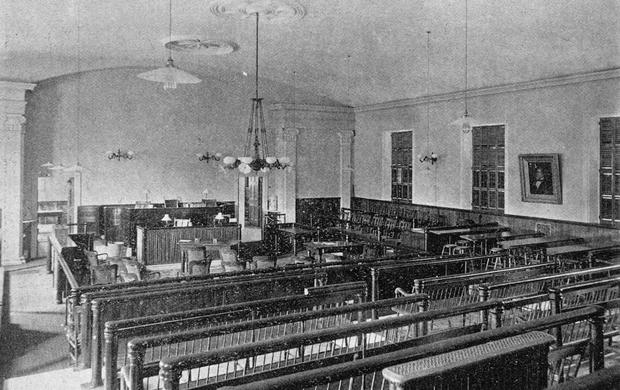 With the inheritance of their parent's estate, Lizzie and her elder sister Emma moved into a 14-room house located on The Hill. Named Maplecroft, the sisters lived a life of luxury, boasting a large number of servants and all the modern amenities that could be found back in the days.
Lizzie threw lavish parties for her friends and travelled across America in style. It was in 1904 at Boston she met popular stage and film actress O'Neil Nance. However, her showy lifestyle irked Emma, who grew increasingly frustrated with her younger sister ostentatious behavior.
In 1905, Emma left her sister Lizzie and moved out of Maplecroft.
Why Did Emma Borden Leave Lizzie?
Emma Lenora Borden left her younger sister Lizzie Borden in 1905 after an argument over a party that the latter had organised for actress Nance O'Neil. Since then, Emma Borden did not visit Lizzie Borden or the house that the two had spent their childhood in.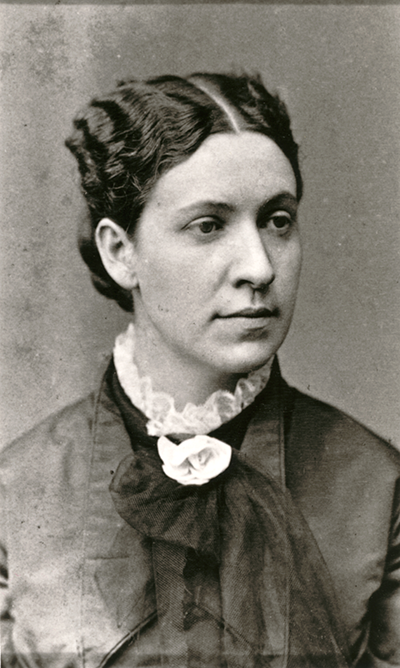 Several theories have surfaced with regards to the estranged relationship. Firstly, Emma may have found that Lizzie had an affair with Bridget Sullivan or Nance O'Neill. A second possibility may have been that Emma discovered that Lizzie had indeed killed their parents Andrew and Abby. A third theory suggested that Emma could not tolerate Lizzie's lifestyle which involved drinking and parties.
However, crime writer Frank Spiering speculated in his 1984 book Lizzie that Emma may have been involved in the murder of their parents. Frank propounded the theory that Emma, who was then at Fairhaven (15 miles from the house) and had an alibi, returned to Fall River to commit the killing that she had planned beforehand. However, this theory was largely rejected given that it would have been near impossible for Emma to travel 15 miles back home and kill her parents within 45 minutes; her father Andrew had returned home only at 10:30am while Emma received a telegram at Fairhaven at 11:15am.
Did Lizzie Borden Have a Baby?
It was widely rumoured that Lizzie Borden had given birth and raised a baby of her own. This was unlikely as both Lizzie Borden and her sister Emma Borden were never married.
Some have suggested that Lizzie Borden may have had a relationship with a man. However, back in the days, having a child out of wedlock was scandalous and forbidden. As such, Lizzie may have given birth to a child and given it away. Attempts to discover possible descendants of Lizzie Borden through genealogy was unsuccessful.
The Famous and Unsolved Murder in America's History
Regarded as the most famous crime committed after Jack the Ripper killings in 1888, the killing of Andrew and Abby Borden continues to captivate true crime enthusiasts and ghost hunters till this day. In fact, the murder was memorialised in a rhyme that reads "Lizzie Borden took an axe and gave her mother forty whacks. When she saw what she had done, she gave her father forty-one."
Today, the Borden family home, better known as the Lizzie Borden House, has become a popular bed and breakfast in the city of Fall River, Massachusetts. However, its reputed hauntings by the Borden family makes it a place few dare to spend the night in. Notwithstanding, the house have been a popular site for paranormal investigators due to its association with one of the most famous and unsolved murder in America's history. It is said that the Borden family continues to haunt their former residence.
Tours are organised daily for those who are looking to get a glimpse of the reputed haunted house. One can also spend the night at the Andrew & Abby Suite which is said to be the most haunted room in the entire property.
The Lizzie Borden House is located at 230 Second St, Fall River, MA 02721, United States