It is with absolute certainty that San Antonio's Menger Hotel is haunted. In fact, it is widely regarded as one of the most haunted hotel in the city with a total of 32 apparitions identified by psychic mediums and paranormal investigators.
Guests and staffs of the hotel have reported numerous paranormal activities from slamming doors and inexplicable footsteps to disembodied voices and lights being turned on and off at will. The landmark building is also said to be haunted by notable figures who have once stayed in the historic hotel, such as Theodore Roosevelt and Sam Houston. Several guests have also captured physical evidence of the paranormal, including the manifestation of a dark figure captured by Felishia Powell during her stay at the hotel in 2013.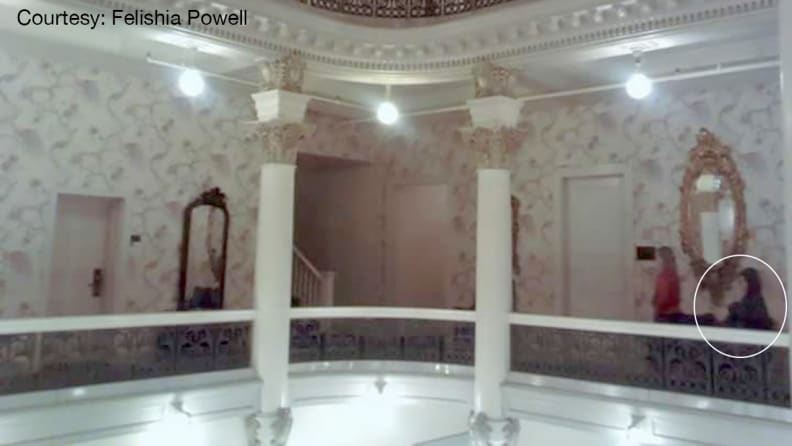 Haunted History of Menger Hotel
The Menger Hotel opened in February 1859 by William and Mary Menger at San Antonio's Alamo Plaza Historic District. The two-story hotel housed 50 rooms and served as an important rest stop on the Chrisholm Trail for cattle drovers and cattlemen.
This was German-born William Menger's second business venture as he had previously opened the Western Brewery in 1855. Due to his brewery's popularity, the adjacent Menger Hotel grew to become another popular meeting place for locals and cattle barons.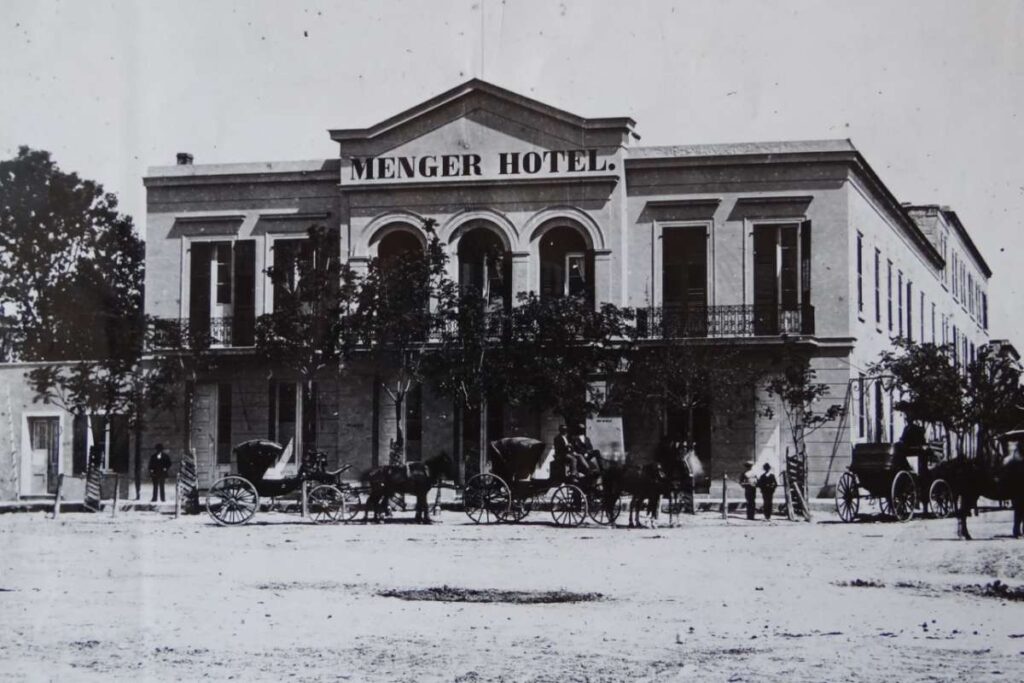 Over the years, Menger Hotel made several improvements and expanded to cope with the growing popularity of San Antonio. This include the construction of a third floor, the expansion of the popular Colonial Dining Room, the addition of guest-rooms as well as including piped water to every room—a service not seen in most hotels in the late 19th century.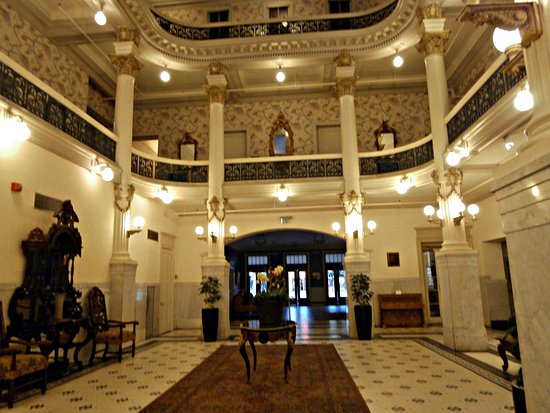 The hotel have also changed hand several time over the course of its 162-year history. After the passing of William Menger in 1871, Mary Menger continued the operation of the hotel till 1881 when it was sold to Major J. H Kampann in 1881 for $118,000. The hotel was later sold to to William Lewis Moody Jr.
Famous Guests at the Hotel
Over the years, Menger Hotel has played host to many famous guests including Richard King, founder of the King Ranch, Polish film star Pola Negri, Gutzon Borglum the American sculptor famous for the colossal sculpture at Mount Rushmore, and Adina De Zavala, a teacher and preservationist who is famous for saving the Alamo Long Barrack Fortress.
Other notable guests who have stayed in the hotel include Irish poet Oscar Wilde, American Author Frances Parkinson Keyes, baseball legend Babe Ruth and performers William F. "Buffalo Bill" Cody and Annie Oakley.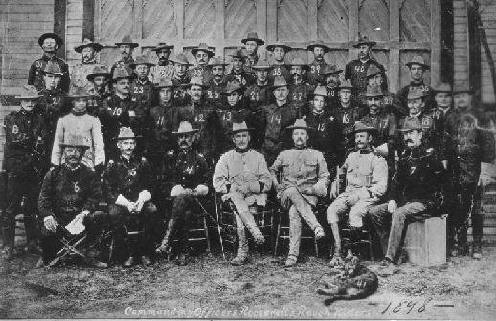 Several presidents have also visited Menger Hotel; this include Theodore Roosevelt, Woodrow Wilson, and Dwight D. Eisenhower, Richard Nixon and Bill Clinton.
Of all notable guests who have stayed at Menger Hotel, a guy named Bill leaves the deepest impression, literally. The story (set in the early 1900s) tells of a performer named Bill who left the hotel without paying his bill. Instead, he left behind a 750-pound bull alligator that was used for his exhibition.. The management of Menger Hotel decided to name the alligator 'Bill' and keep him at a pen in the hotel's patio.
Over the past century and a half, the Menger Hotel continue to be a must-visit spot for visitors in Alamo Plaza and San Antonio.
The hotel's historical significance and association with Alamo Plaza have also earned it a place in the National Register of Historic Places as part of Alamo Plaza Historic District in 1976. Separately in 1980 and 1989, Menger Hotel became a state historic marker and a member of the Historic Hotels of America.
Today, the 320-room Menger Hotel is one of the oldest and best known hotel in the state of Texas, and its reputation as the most haunted hotel in Texas have not deterred but attracted thousands of guest to stay in one of the most haunted hotel in San Antonio.
Ghosts of Menger Hotel
With its longstanding history and proximity to Alamo, Menger Hotel has had a fair share of haunted stories to tell. Till date, a total of 32 different entities have been identified.
A notable ghost in the hotel is chambermaid Sallie (also written as Sally) White. As told in an article in 1876, Sallie's husband Henry Wheeler was jealous of the attention that Sallie was receiving from guests at Menger Hotel. Henry would often get suspicious about Sallie's whereabouts, leading to frequent arguments and death threats by Henry. Eventually, the jealousy became lethal when Henry shot her once in the stomach and twice in the back at a street near Menger Hotel. Sallie survived the initial attacks but succumbed to her injuries two days later on the third floor of the hotel. As Henry was not arrested immediately after the shooting, he was able to leave town and avoid prosecution. Today, it is said that the spirit of Sallie White's continues to roam the hallways of Menger Hotel and perform her daily duties. Guests have reported seeing a maid in a walking along the hallway only to watch her disappear into thin air when approached.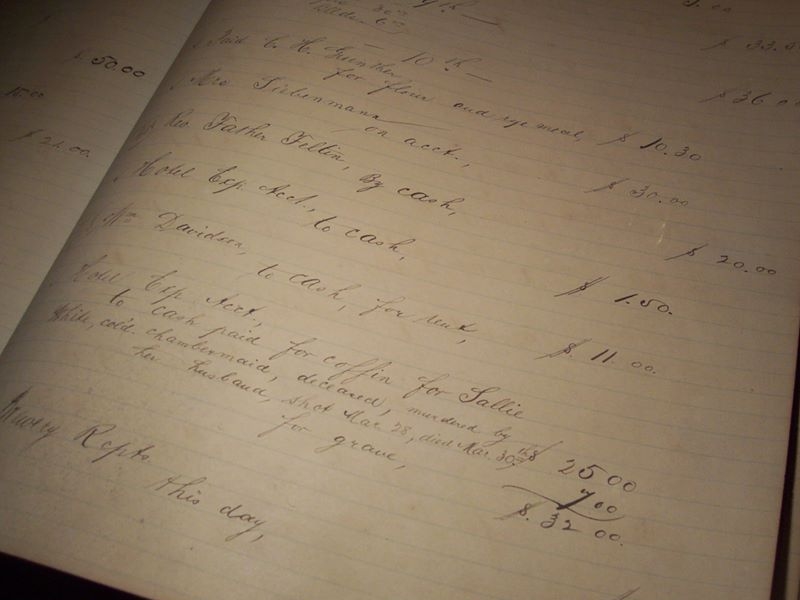 Also frequently reported by guests in the hotel is the spirit of Richard King, founder of the 825,000-acre large King Ranch. Richard King suffered from stomach cancer and passed away on April 14, 1885 at his room in Menger Hotel. Today, many said to have seen Richard King with his iconic beard at the Menger Hotel Bar.
Perhaps the most popular and active ghost at Menger Hotel is the 26th president of the United States Theodore Roosevelt. Roosevelt was said to have used the Menger Hotel bar to recruit his famous Rough Riders as well as to serve as his unofficial headquarters in preparation for the Spanish American War in 1898. It was famously claimed that Roosevelt once rode his horse into the bar to inspire men to join the Rough Riders. Over the years, patrons of the Menger Bar would often see the translucent figure of Roosevelt dressed in his old military uniform and having a drink. A staff working at the bar was said to have been hollered by Roosevelt and roped into joining the Rough Riders!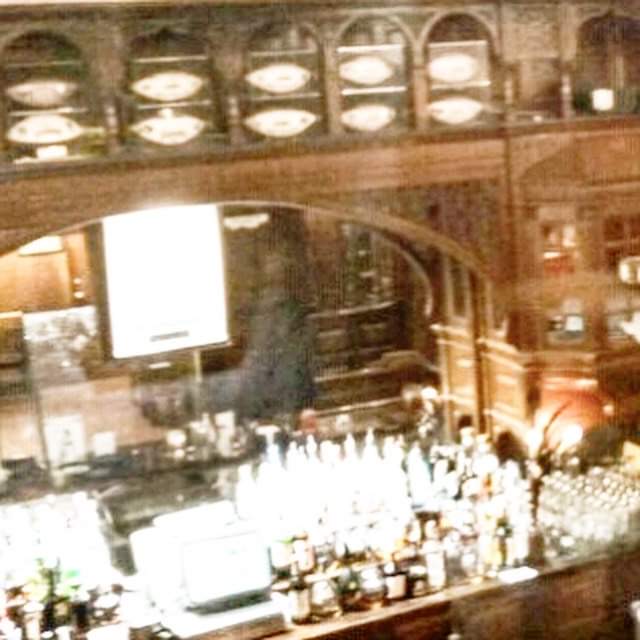 Other ghostly hauntings at the hotel that include the spirit of a woman in a old fashioned blue dress knitting at the lobby as well as moving utensils at the kitchen area.
Directions to Menger Hotel
Menger Hotel is located right across Alamo Plaza and can be reached from San Antonio International Airport via a 15 minutes drive. To visit the hotel from the airport, drive southbound along US-281 S for 9 miles before taking Exit 141A to E Commerce Street. Take a right turn and drive for 0.4 mile before turning right into Alamo Plaza; Menger Hotel can be found on the right, just after H&M clothing store.
Menger Hotel is conveniently located to several local attractions including The Alamo (0.1 mile), Guinness World Records Museum (0.1 mile), San Antonio River Walk (0.3 mile) and Hemisfair (0.6 mile).
The exact address of Menger Hotel is 204 Alamo Plaza, San Antonio, TX 78205. Get driving directions to Menger Hotel by viewing it on Google Maps.