Like the haunted Skirvin Hotel in Oklahoma City, many NBA players have also recounted their haunting encounters at Pfister Hotel. Los Angeles Lakers guard Lou WIllliams have famously noted that he was not going to stay in Pfister Hotel and Skirvin Hotel. In an interview, he said "If they say it's haunted, that's enough for me. I'm not going to roll the dice." Portland Trail Blazers player Damian Lillard have also previously tweeted on Twitter about the hauntings in Pfister Hotel.
And it is not just NBA superstars who have come out to speak about their paranormal experiences at Pfister Hotel. Over the years, many visiting Major League Baseball (MBL) players have spoke about the ghostly activities during their stay. Bryce Harper, 2015 NL MVP Award winner recounted a time when he woke up to see his personal belongings and the furnitures displaced.
Other players including Ji-Man Choi, Mike Cameron and Michael Young have all claimed to have experienced paranormal activities during their stay in Pfister Hotel. The most recent encounter happened in 2018 when St. Louis Cardinals pitcher Carlos Martinez and outfielder Marcell Ozuna posted an Instagram video saying that they had came face to face with a full-torso apparition. Many have since refused to stay in the hotel. For those who dare, they will only if they share a room with their teammates.
The haunting activities have been mostly attributed to the ghost of Charles Pfister, founder of the historic hotel. The spirit of Pfister is said to haunt the two-storey lobby which was once brimming with travelers and luminaries visiting Milwaukee. He is said to be the most active in the grand staircase that leads to the second floor. However, contrary to popular belief, Pfister did not die at the hotel. Rather, he passed away from a serious case of pneumonia at Camp Rest, a 150-acre retreat located on Lake Five in Washington County, Wisconsin. There were also no official records of any death in Pfister Hotel over its 128 years of history.
That said, paranormal activities continue to be reported by staffs and guests of the hotel. It is no wonder that in 2018, Travel Channel ranked Pfister Hotel as the creepiest place in Wisconsin. In the same year, Historic Hotels of America ranked the hotel 11th on the list for The Top 25 Most Haunted Historic Hotels.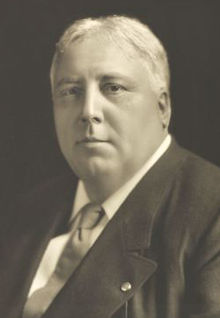 History of Pfister Hotel
Located in downtown Milwaukee, Wisconsin, the historic Pfister Hotel opened in 1893 as one of the city's most luxurious hotel. The hotel was owned Charles F. Pfister, the son of Guido Pfister. Originally from Germany, Guido Pfister settled in Milwaukee during the 1850s and ran a tannery business which grew to become one of the largest leather producer in the country. A leader in the local German community, the elder Pfister envisioned the hotel to be a "People's Palace" where people could congregate. After his death in 1889, his son Charles Pfister turned his vision into a reality.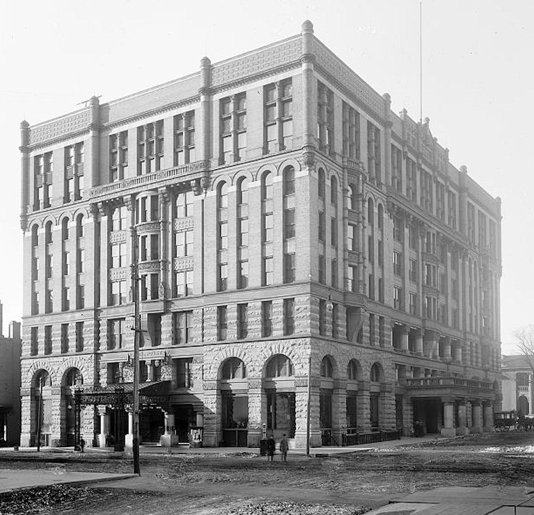 Designed in a Romanesque Revival architecture, Pfister Hotel boasted state-of-the-art amenities such as fireproofing and electricity. It was also the first boutique hotel in the world to make use of individual thermostat controls in each room. The luxurious amenities and service excellence have made it the preferred choice of accommodation for business travelers and politicians visiting the city. Some of the notable politicians and luminaries who have stayed in the hotel include William HowardTaft, Woodrow Wilson, Theodore Roosevelt, Al Jarreau, Billy Eckstein and Elvis Presley.
The hotel is also known for having the largest Victorian art collection of any hotel in the world. Amassed by the Pfister father and son, the collection—which includes Victorian paintings and elegant sculptures—were once valued at more than the worth of the hotel.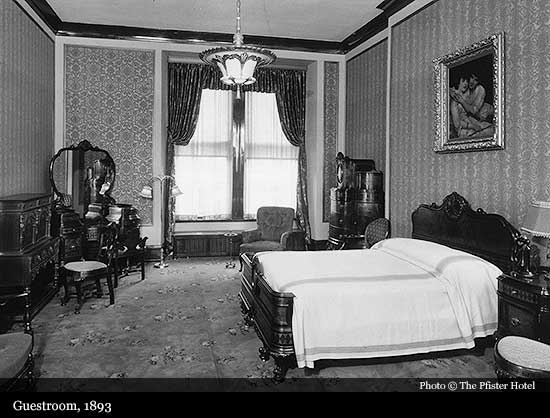 After the death of Charles Pfister in 1927, longtime employee Ray Smith took helm of the hotel. He was later joined by his sons Ray Junior and Ray Lawrence.
However, Pfister Hotel struggled to attract guests in a post-war America. In 1962, Pfister was put up for sale in an bankruptcy auction where it was snapped up by Marcus Corporation, a hospitality firm owned by business magnate Ben Marcus. As part of Marcus's plans to revive the aging hotel, a 23-storey tower was added to the top of the original building. Today, the Pfister hotel features 307 opulent guest rooms ranging from the Signature Room to the Grand Heritage Suites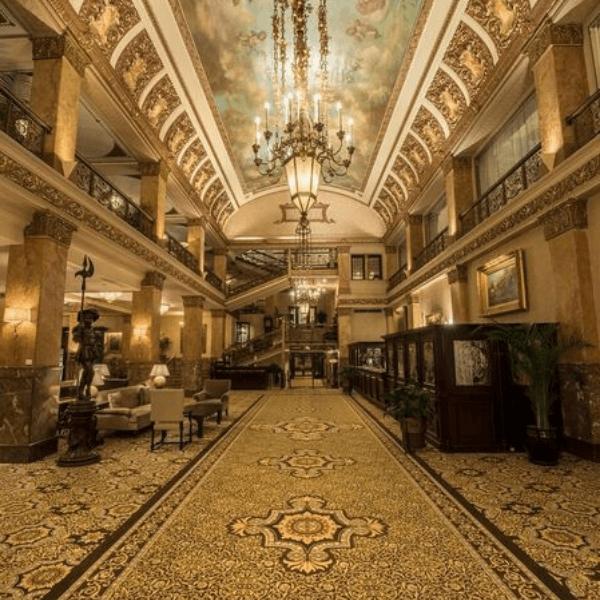 The hotel's iconic tower and historical significance have led to its listing on the National Register of Historic Places in 1986. Separately in 1994, it joins several historic hotels such as the Menger Hotel and Omni Shoreham Hotel to became a distinguished member of the Historic Hotels of America.
Directions to Pfister Hotel
The historic Pfister Hotel is located in the East Town of Milwaukee and can be reached from Mitchell International Airport via a 15 minutes drive. To reach the hotel from the airport, drive east along E Layton Ave before turning right onto Highway 794. Drive for approximately five miles along WI-794 N and I-794 W and Interstate 794 before taking Exit 1E on the left onto N Milwaukee Street. Pfister Hotel can be found after a right turn onto E Winconsin Avenue.
Pfister Hotel also conveniently located to several local attractions including Cathedral Square Park (0.2 mile), Bronze Fonz statue (0.4 mile), Discovery World (0.6 mile), and Pabst Mansion (1.6 miles).
The exact address of Pfister Hotel is 424 E Wisconsin Ave, Milwaukee, WI 53202. Get driving directions to Pfister Hotel by viewing it on Google Maps.