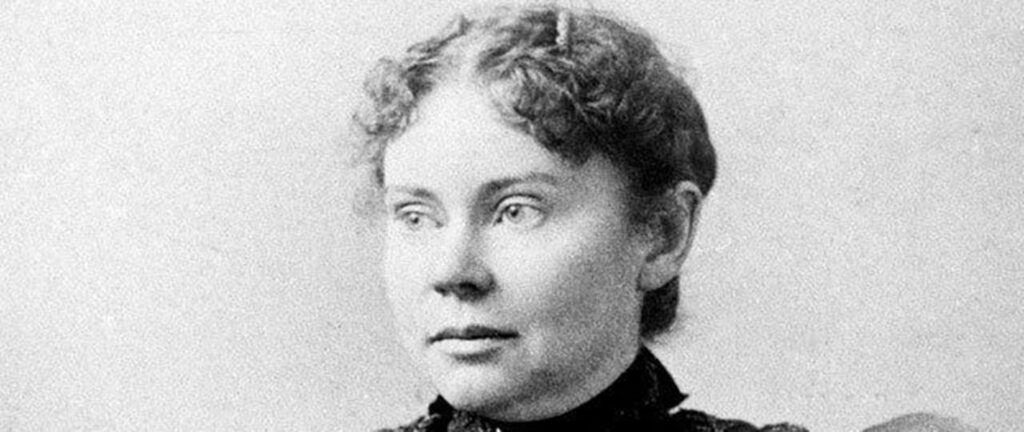 Lizzie Borden was 32 years old when her father Andrew Borden and stepmother Abby Borden was found dead at their family home on August 4, 1982.
At the time of the murder, Lizzie, her siblings Andrew and Abby Borden, as well as their house maid Bridget Sullivan were at home. However, Lizzie became the main suspect in the investigations due to her supposed mental illness and suspicious behavior prior to the death of her parents.
Lizzie Borden was believed to have been suffering from bi-polar disorder, a hereditary condition that she likely have inherited from her mother Sarah. As bipolar disorder was still a newly termed medical condition in the early 1900s, Lizzie's condition would have likely been unknown and undiagnosed. It is claimed that Lizzie's fits of anger made became increasingly difficult to handle, and that Andrew had considered putting her away in a mental institution.
Also, Lizzie had attempted to purchase a prussic acid — a rapidly acting, lethal toxin that can kill living animals within minutes — just 24 hours before the death of Andrew and Abby. Compounded with the fact that she had given conflicting statement to the authorities during the investigations, Lizzie became the prime suspect in the investigations.
While there were several pieces of evidence pointing Lizzie to the murder of her parents, they were insufficient to have her convicted.
Did Lizzie Borden Kill Her Parents?
Lizzie Borden was found not guilty by a jury consisting of 12 men who believed that the 32 year old Lizzie Borden was incapable of committing such vicious acts. Decades after the murder of Abby and Andrew Borden, Lizzie Borden continued to maintain her innocence.
Yet, despite the lack of concrete evidence and her acquittal from the trial, many people believe that she was responsible for the deaths of her parents.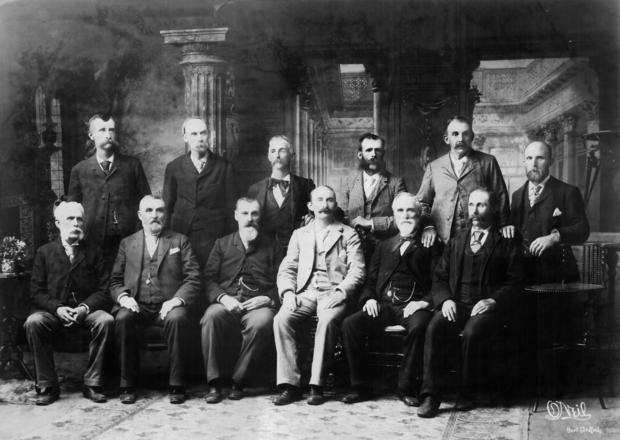 Over the next few decades, several theories were put forward with regards to the murder of Abby and Andrew Borden.
One theory suggested that Lizzie committed the heinous murder after being caught in a romantic rendezvous with their maid Bridget Sullivan. This was posited by mystery author Ed McBain in his 1984 book where he surmised that the murders were perpetrated by Lizzie and Sullivan after their relationship was exposed by Lizzie's parents. However, this theory was undermined by Sulllivan's marriage to a man while she was working as a maid in Butte, Montana.
Another theory postulated that Lizzie had found out about the Borden's plan to send her away to a mental institution. Feared that she would be housed in an institution and 'kept away' for the rest of her life, Lizzie did what was necessary to avoid being sent away. Pitiful of Lizzie's predicament, some have said that Bridget had helped to clean up the murder scene and dispose the murder weapon, while her younger sister Emma Borden kept quiet about the murders during the trial.
So did Lizzie Borden kill her parents? While all evidence and theories point to the idea that she had killed Andrew and Abby Borden, it remains inconclusive as of today.
Where Is the Lizzy Borden House?
Today, the Lizzie Borden House has become a museum and popular bed & breakfast in the city of Fall River, Massachusetts. Many thrill-seekers and paranormal investigators have sought to visit the site of one of America's greatest unsolved murder mystery in an attempt to unearth the truth.
The house last changed hands in April 2021 when it was purchased by Lance Zaal, founder of U.S. Ghost Adventures, a local company that offers hundreds of ghost tours across the United States. The house was put on the market for $2,000,000 in January 2021 but the sale price was undisclosed.
The attraction now offers three types of tours: House Tour, Ghost Tour, and Ghost Hunt.
The Lizzie Borden house is located at 230 Second St, Fall River, MA 02721, United States