The famed Eastern State Penitentiary maintains a "Death Ledger", a book that keeps track of the deaths that have occurred within the walls as well as the causes behind it. Over a 1,000 entries were written into the death ledger, with the commonly stated cause of death being 'suicide by hanging' and illnesses such as tuberculosis.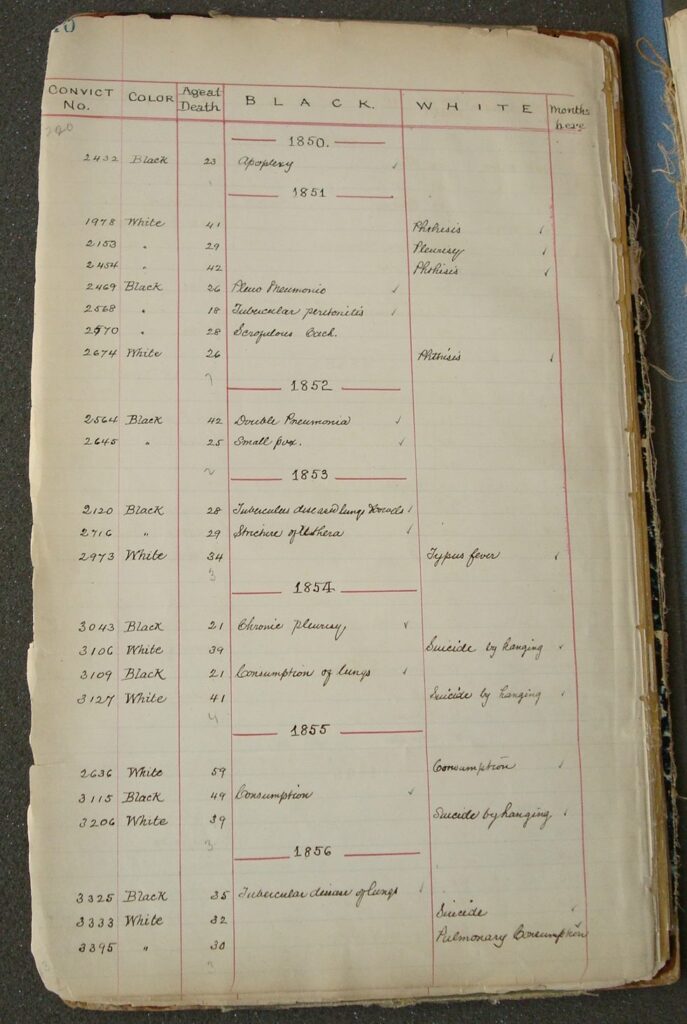 During the 18th and 19th century, masturbation was listed on the death ledger as a cause of death for several inmates. This includes inmate 3477, a 18-year-old and inmate 4033, a 27-year-old. The unusual cause of death was prompted by the unfounded belief that masturbation would lead to certain illnesses and even death. Of the 18 cases of insanity listed in the penitentiary's 1838 report, two-thirds of it were thought to have been caused by excessive masturbation.
Experts have also stated that Eastern State Penitentiary's system of isolating prisoners to solitary confinement may have contributed to mental instability and in the worst cases, maniacal and suicidal outbreaks. That said, no inmates were executed under the system in spite of the construction of cell block 15.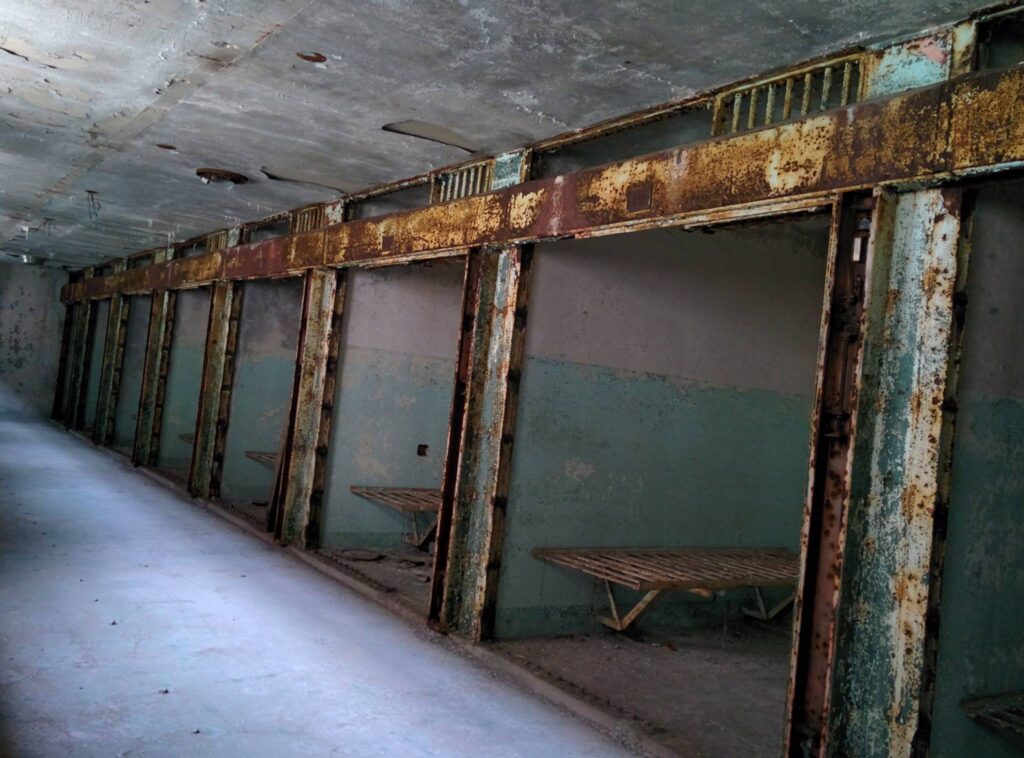 Cellblock 15, more commonly known as "Death Row", was the last cellblock added to Eastern State Penitentiary and was used to house inmates who are on the death row. Nonetheless, no inmates were ever executed at Eastern State Penitentiary as all were sent to the Pennsylvania's State Correctional Institution—the state's only death chamber—during the final days of their lives.
History of Eastern State Penitentiary
Eastern State Penitentiary was designed by British-born architect John Haviland who envisioned a central hub with seven wings of cell blocks radiating from the core. Construction of the wagon wheel-like design began in 1822 and was completed only seven years later in 1829. It was said that it costed $780,000 (today's equivalent of over $18 million) to construct, making it the most expensive prison every constructed of that time.
The prolonged construction was due to the unique architecture and elaborate amenities housed in the prison; the institution featured central heating, flush toilets, shower baths and a private exercise yard in each cell. This was during a time when even the White House had no running water and relied on coal to heat up the building.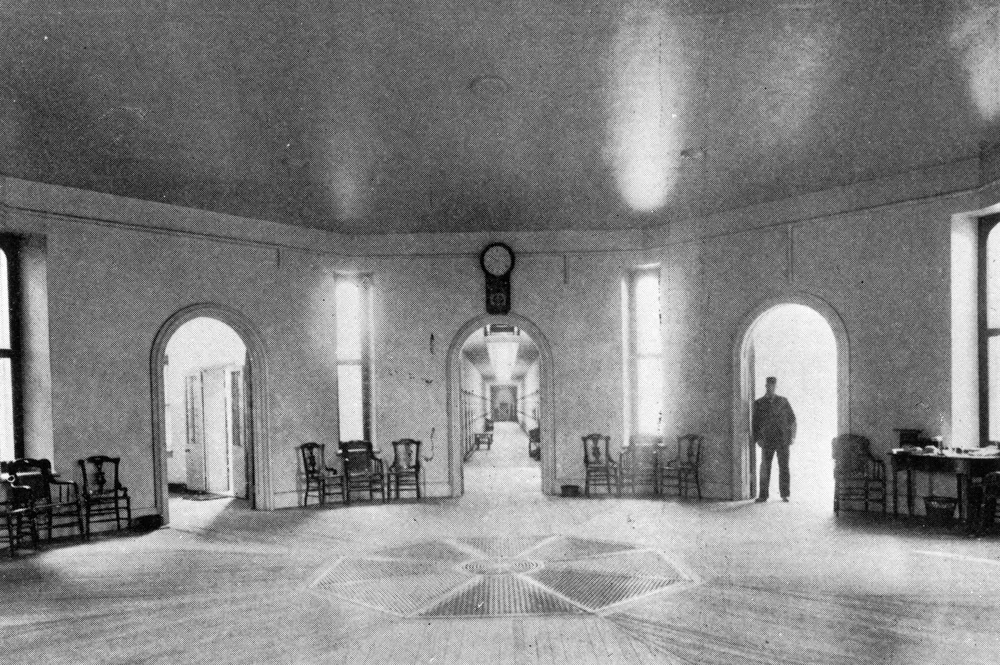 The Eastern State Penitentiary was famous known for its radical separate system (also called the Pennsylvania system) that advocated the instillment of remorse and penitence among criminals through separate confinement and regular visits by the warden and overseer. This sharply contrasted against the widely accepted Auburn system (also known as the New York system) where prisoners work in groups in silence and are subjected to abuse by the prison guards.
The ingenuity of Eastern State Penitentiary and its separate system drew worldwide attention, and over 300 prisons across Europe, South America, Russia and Japan subsequently adopted the Pennsylvania model. Nonetheless, many were unconvinced by the revolutionary method and casted doubts on its ability to manage overcrowding and exert control over the inmates.
Over the years, the institution which was originally built to house 256 cells was forced to take in over a thousand criminals. Facing the issue of overcrowding, all subsequent cell blocks after cellblock 3 were constructed to contain two floors; cellblock 14 and 15 was hastily built to cope with the surge of prisoners in Eastern State Penitentiary. At its completion in 1829, the institution housed a total of 980 cells.
After 142 years, Eastern State Penitentiary eventually closed its doors in 1971. Most of the inmates were transfered to Graterford Prison while the penitentiary was purchased by the City of Philadelphia and redeveloped into a public museum.
Famous Inmates
Over the course of its 142 years history, Eastern State Penitentiary has housed over 75,000 inmates who have committed crimes from burglary and bank robbery to murders and rape.
Alphonse Gabriel Capone, also known as Al Capone or 'Scarface', was a notorious American gangster and businessman. Al Capone was famous for his violent and ruthlessness in his business dealings and elimination of his rivals. Yet, he was also dubbed to be the modern-day Robin Hood as he had donated generously to charities and organizations. On August 8, 1929, Capone was transferred to Eastern State Penitentiary where he served six months of jail time in his luxury cell which had fine furniture, oriental rugs and a cabinet radio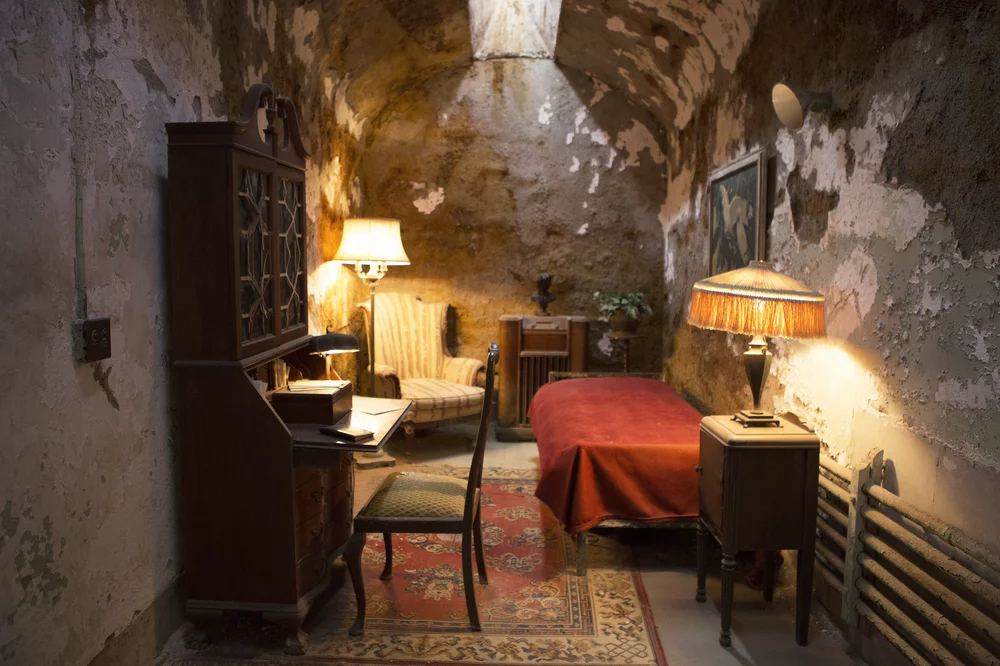 Another notorious inmate is William Francis "Slick Willie" Sutton, a famous bank robber who spent a total of 11 years in the at the Eastern State Penitentiary. Willie Sutton was responsible for over 50 bank robberies and was estimated to have stolen over $3 million over his robbery career. However, he had also spent over 30 years of his adult life in prison and had made three successful prison breaks including Eastern State Penitentiary; he was caught on the same day and was sentence to life imprisonment at Philadelphia County Prison.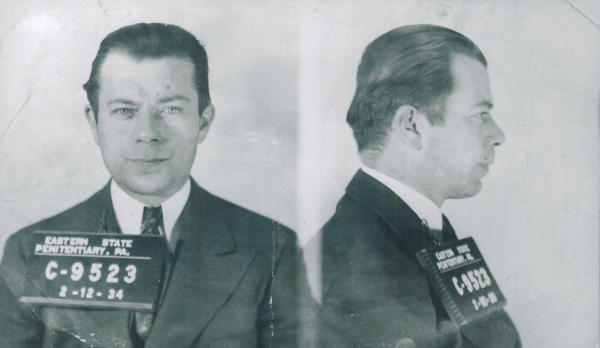 Other notable inmates who have spent their time at the institution include Victor "Babe" Andreoli (who was convicted of killing a Pennsylvania State Trooper), Morris "The Rabbi" Bolber (a leader of the murder-for-hire Philadelphia poison ring), and Leo Callahan, a convict who was the only individual to have escaped during a massive jail breakout in 1923 when over a hundred inmates escaped from the institution.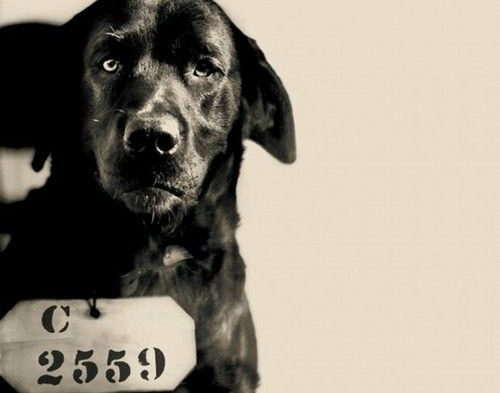 Perhaps the weirdest inmate ever served in Eastern State Penitentiary was Pep the Cat-Murdering Dog. The black labrador who was Pennsylvania governor Gifford Pinchot pet dog was said to have killed his wife's cat. It was generally believed that the dog was 'sent in' to increase the moral within the penitentiary.
Abuse at Eastern State Penitentiary
Due to the overcrowding situation, Eastern State Penitentiary ended the separate system in 1913 and reverted to a communal prison. It was during then when cases of abuse began to emerge. Guards of the penitentiary were said to have come up with a variety of torturous regimen to punish inmates for the slightest infraction.
It was said that prisoners would often be soaked in freezing water and left in the open during the winter months. Prisoners would also be strapped into a chair with restraints be starved for days.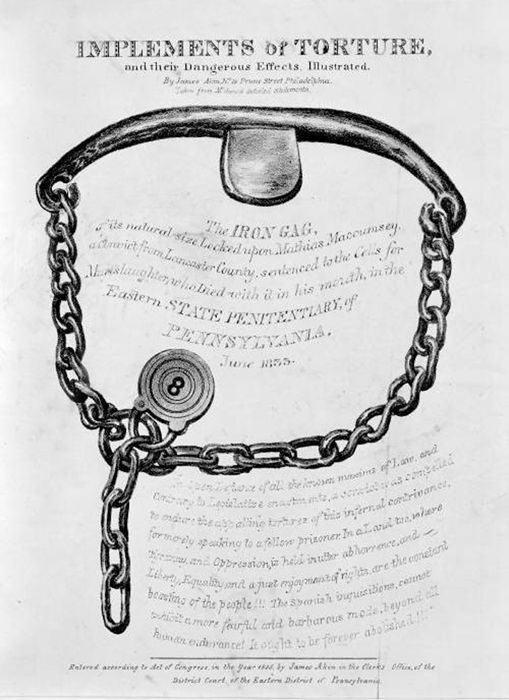 In particular, the worst inmates are thrown into a tiny underground cellblock called "The Hole" with zero light, zero human contact and minimal food for up to weeks.
Ghosts of Eastern State Penitentiary
The institution is notoriously known to be the most haunted prison in Pennsylvania as it was believed that ghosts of the inmates who have suffered have returned to exact revenge. Visitors of Eastern State Penitentiary have reported numerous paranormal activities ranging from disembodied laughters and stomping footsteps to bangs on the cell doors and shadowy figures.
Cellblock 12 in particular, is said to be the most haunted cellblocks in the entire institution. Many who toured the block claimed to have heard high-pitched laughters and whispers. On episode 5 season 1 of Ghost Hunters, the crew have caught on camera an apparition moving along cellblock 2.
A popular haunted tale at Eastern State Penitentiary talks about locksmith Gary Johnson's encounter with the apparitions. Johnson was responsible for changing the locks of the cell doors during the period when the prison was being converted to a tourist attraction. During a routine change of the century-old locks, Johnson claimed to have seen 'hordes' of apparitions and felt a cold hand reaching in to his pockets.
Many have also reported being watched and hearing cries at the institution's infirmary.
Friends of Eastern State Penitentiary
Friends of Eastern State Penitentiary, or FESPP, is a not-for-profit organization that operates and maintains sections of Eastern State Penitentiary as a public green space for the community. The space, better known as Eastern State Penitentiary Park, consist of two plots of land along Brown Street and Corinthian Avenue. The former consist of Brown Street Lawn and Eastern State Playground which offers public spaces for events as well as a playpen for children below twelve; the two are open all year round. The latter is an edible garden that is only open from March to October.
Apart from the maintenance of the two green spaces, FESPP also organizes fundraising activities as well as event support together with City of Philadelphia and other partner organization. The aim of FESPP is to cultivate a positive relationship within the community of Fairmount, Francisville, and Spring Garden.