Contrary to popular belief, the century-old Jung Hotel is not haunted by ghosts. It is common to associate historic hotels with the paranormal due to its longstanding history and potential deaths or fatal incidents that may have happened in the building. This is compounded by the fact that New Orleans has been listed by USA Today and CNBC as one of the top 10 most haunted cities in the United States, making Jung Hotel highly likely to be haunted. However, there have been no reported cases of ghostly activities or inexplicable events going on in the hotel.
This is corroborated by the thousands of reviews left by hotel guests on Google Review and Tripadvisor, none of which mentioned anything related to ghosts or the paranormal. As such, it is definitive to say that the historic Jung Hotel located along Canal Street is not haunted at all.
History of Jung Hotel
The history ofJung Hotel dates back to 1908 when the Jung family (Peter Jung Sr., Peter Jung Jr., and A.L Jung) commissioned renown architectural firm Weiss, Dreyfous & Seirferth to construct a luxurious hotel along Canal Street in New Orleans. The hotel, which costed approximately $1 million to construct, equivalent to $16.2 million in 2022.
On March 13, 1928, the 325-room, 10-story tall Jung Hotel made news headlines when Alvin 'Shipwreck' Kelly performed his iconic pole sitting stunt atop the hotel's roof. Kelly reported spent 80 hours and 13 minutes in the pole before being forced to come down due to strong winds; his best record was 49 days and one hour when he 'lived' on a flagpole on Atlantic City's Steel Pier.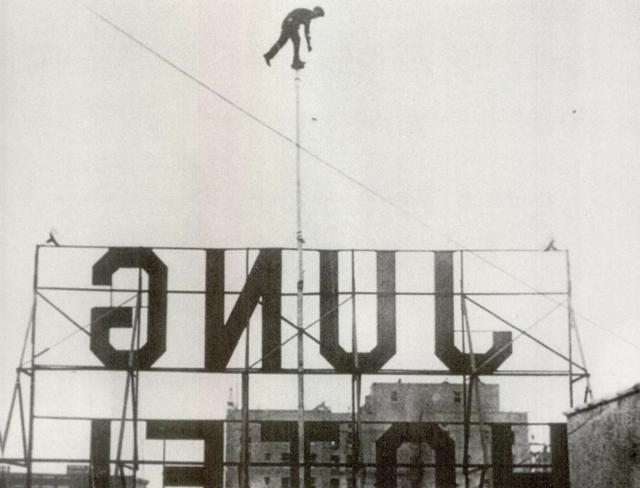 Jung Hotel has also played host to countless local and national events. In particular, 36th U.S. President Lyndon B. Johnson U.S. president held his re-election campaign speech in the hotel's ballroom in 1964. Three years later, the hotel hosted the first ball of Krewe of Endymion, a New Orleans Mardi Gras super krewe and social organization.
Several expansion projects have also happened over the course of Jung Hotel's 114 years of history. The first project happened in 1928 when the hotel constructed a 18-story tower. In the 1950s, Jung Hotel expanded once again with a 13-story addition, adding another 400 rooms to its existing collection. At its peak, the hotel offered 1,200 rooms. In 1962, the hotel constructed a two-floor addition that included a ball room, conference rooms, and an exhibition hall. This made Jung Hotel the largest convention hotel in the South.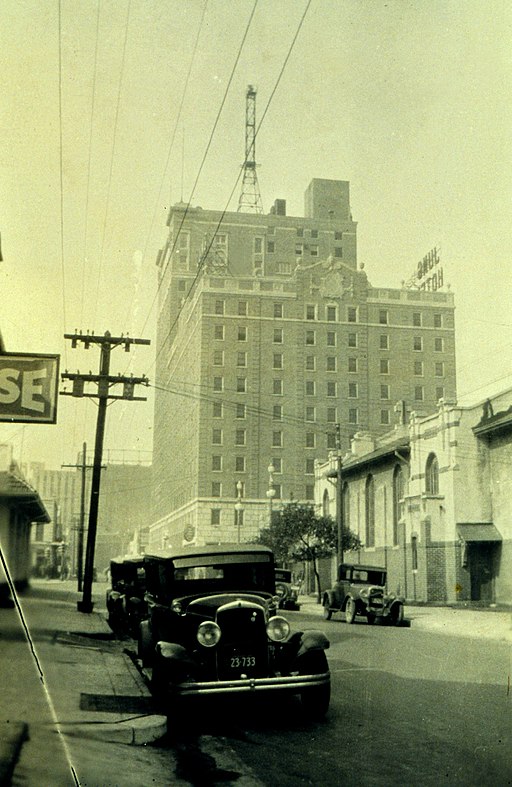 The hotel underwent another renovation project in the 1970s. This included the refurbishment of hundreds of the guestrooms, the opening of two restaurants, as well as the launch of a shuttle bus service to the popular French Quarter. A notable achievement the hotel has made in the late 20th century was its successful nomination and listing to the National Register of Historical Places in 1982.
Jung Hotel also changed hands several times throughout its history. It was briefly known as the Braniff Place, the Grand Hotel, the Clarion, and the Radisson. However, the devastation of Hurricane Katrina in 2005 forced the hotel to close down indefinitely. For the next decade, Jung Hotel languished unmaintained. It was eventually purchased by hotelier Joe Jaeger Jr. and reopened in 2018 after a massive $140 million restoration project.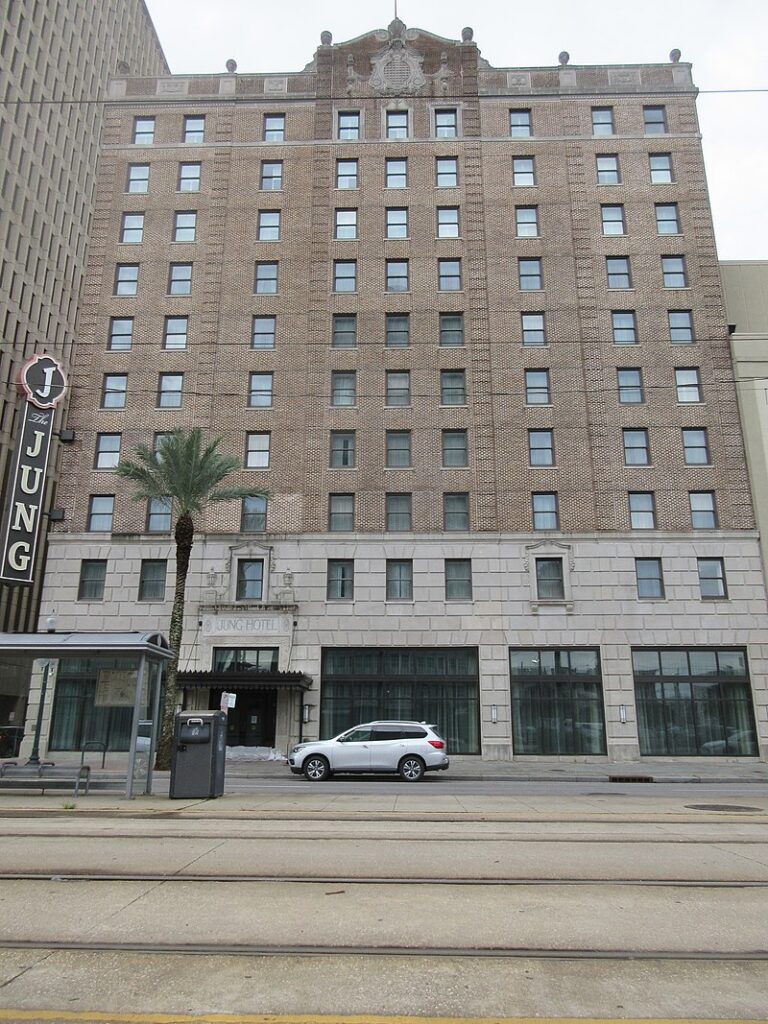 Today, Jung Hotel & Residences has been redeveloped into a mixed-use complex consisting of 175 residential apartments, 145 hotel suites, and over 50,000 square feet of retail space. As of December 2021, a majority of the building have been leased to Federal Emergency Management Agency (FEMA) to house storm evacuees. As such, many of the amenities including the restaurants, bars, and swimming pool have been temporarily closed till further notice.
How Far Is Jung Hotel From Bourbon Street?
Jung Hotel is a 0.5 mile walk to Bourbon Street. To visit Bourbon Street from Jung Hotel, exit the hotel's lobby to Canal Street, turn left and walk 0.5 miles along Canal Street to Carondelet Street. Upon reaching Carondelet Street where CVS Pharmacy is, turn left and cross over to the other side of street. The start of Bourbon Street is located at the junction where Walgreens and True Religion is. Bourbon Street, which is in the heart of the French Quarters, stretches 13 blocks from Canal Street to Esplanade Avenue and has been the New Orleans most popular tourist attraction for decades.