Ten Broeck Mansion is reputed to be the most haunted spot in Albany, with paranormal events being reported as far back as the turn of the 20th century. Legend speaks of multiple former owners who have refused to leave long after their death. In particular, an apparition known as "Woman in White" is said to have taken a liking in visitors and will manifest in full form before guests. Little is known about the "Woman in White", albeit psychics who have visited the homes say that she is Elizabeth Ten Broeck.
Children who grew up in Ten Broeck Mansion during the turn of the 20th century reported seeing a man in the clothing of a 17th century Dutch soldier. He is known to be visible only to children and is often spotted in the empty hallway on the building's second floor. Many believe that he was a former soldier buried in the steep hill beneath the mansion.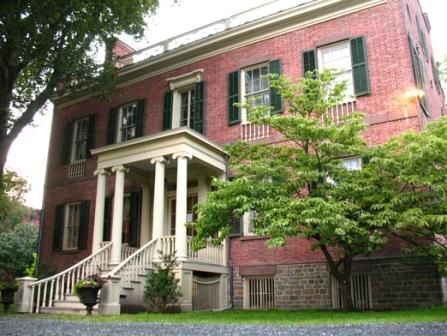 Visitors to the museum have also claimed to have been tapped and scratched by a negative entity. Voices of a children can also be heard on the mansion's third floor, which was once a nursery and living quarters for servants of the Olcott's family. In one incident, a staff of the museum reported hearing footsteps storming across the hallway on the upper floor. However, the museum was closed at the time of the occurrence.
The team of paranormal investigators from Tri-City New York Paranormal Society have captured numerous paranormal activities including dark figures, the inexplicable occurrences of doors being slam shut, and electronic voice phenomenon (EVP) recordings.
History of Ten Broeck Mansion
Ten Broeck Mansion was constructed in 1797 by Abraham Ten Broeck and his wife Elizabeth (Van Rensselaer) Ten Broeck. Abraham, a former Mayor of Albany and major general during the Revolutionary War, commissioned the mansion shortly after a massive fire had razed through several blocks in the city including their original home. The two-story building was designed by Albany architect Phillip Hooker and featured a Federal-style. It was named as "Prospect" by Ten Broecks and had served countless renown Albany politicians and luminaries.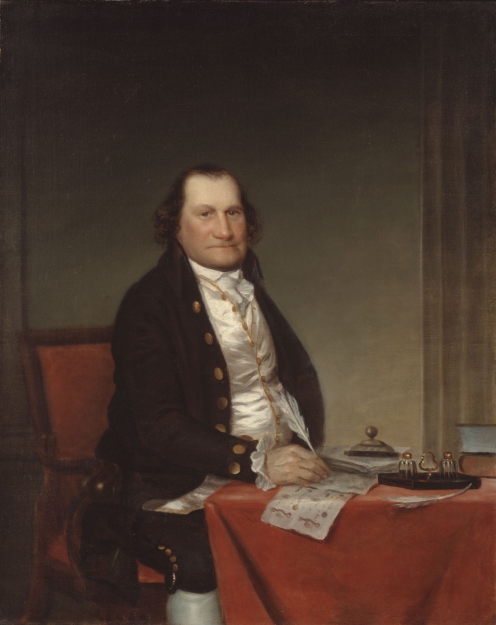 However, Abraham passed away just 12 years after the completion of Ten Broeck Mansion. His wife Elizabeth lived in the mansion for another three years till her death in July 1813.
Over the years, the mansion changed hands several times. In 1848, it was acquired by Albany banker and philanthropist Thomas Worth Olcott and renamed to "Arbour Hill"; the neighbourhood surrounding the historic landmark is now known as Arbor Hill. Under Olcott's ownership, the house underwent renovations that included the addition of porticos and marble mantels in the various rooms to reflect a Greek-revival style. A first-floor butler's pantry and second-floor bathrooms were also added to better suit the needs of the wealthy Olcott family.
The most recent change of hand occurred in 1948, exactly 100 years after it was bought by the Olcott family, when it was donated to Albany County Historical Association. The Albany County Historical Association is a local non-profit organization that seeks to preserve, promote, and interpret the diverse history and culture of Albany County.
In 1971, the historic mansion was successfully listed on the National Register of Historic Places. The house later became part of the Arbor Hill Historic District-Ten Broeck Triangle (also called Ten Broeck Historic District). Ten Broeck Triangle is a seven-block area within Arbor Hill neighborhood that is marked by several historic properties including Ten Broeck Mansion, St. Joseph's Church, and Hall Place's neoclassical rowhouses.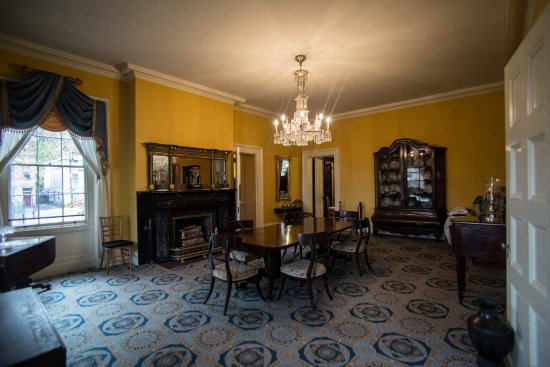 Today, Ten Broeck Mansion serves as a local cultural and historical museum as well as Albany County Historical Association's headquarters. The four-acre site, with its historic mansion and beautiful gardens, has also grown to become a popular wedding and events venue for among locals.
Admission to the mansion cost $5 for general public and $4 for students, seniors and veterans. Mansion tours are also available on a pre-registration basis from May to October. To plan your visit to Ten Broeck Mansion, visit their official website here.