The Hollywood Roosevelt Hotel is reputed to be the most haunted hotel in Hollywood for the number of famous ghosts that haunts this historic building. Many celebrity ghost are said to linger in this building due to the wonderful memories that they had while staying as guests of the hotel. This includes American icon Marilyn Monroe, four-time Academy Award nominee Montgomery Clift and popular Australian actor Errol Flynn.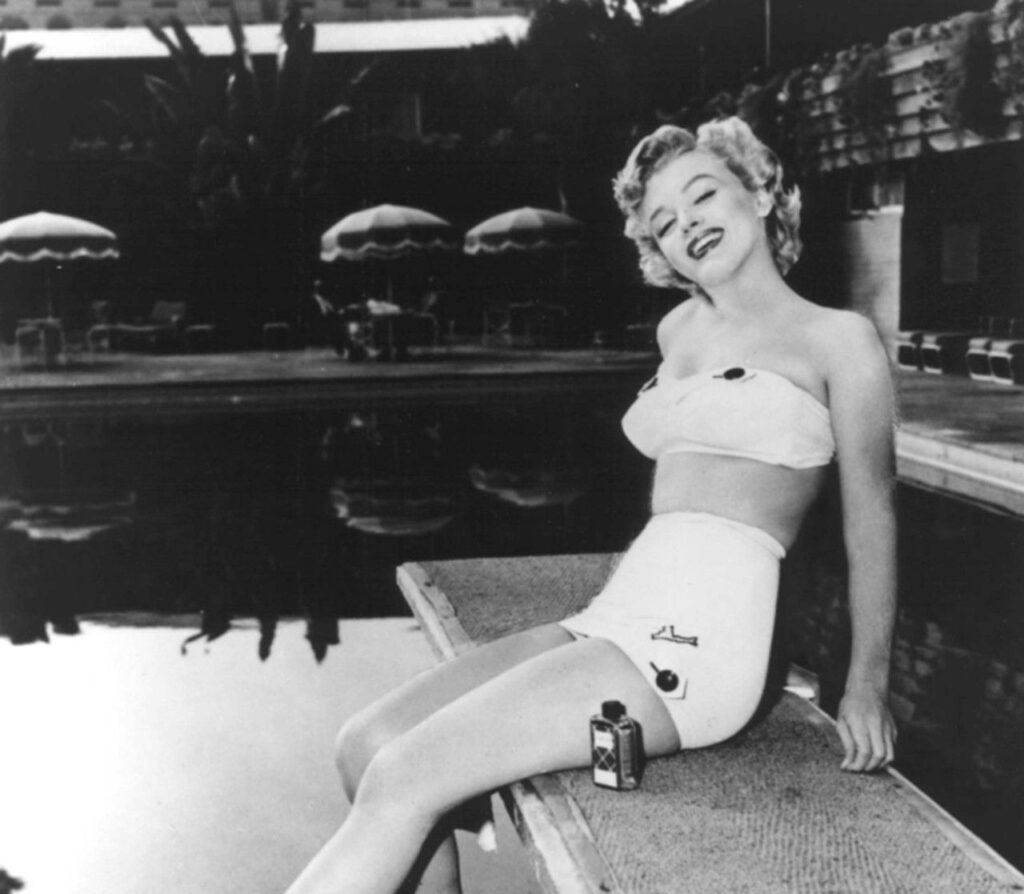 In particular, the spirit of Marilyn Monroe continues to lives in her beloved poolside suite 1200, often appearing in a haunted mirror to guests who walked passed it. Meanwhile, Montgomery is said to haunt the hallways of Roosevelt hotel and his old room 928 which he stayed in for three months while filming "From Here to Eternity". Guests in the room would wake up to find their luggage moved and belongings shifted.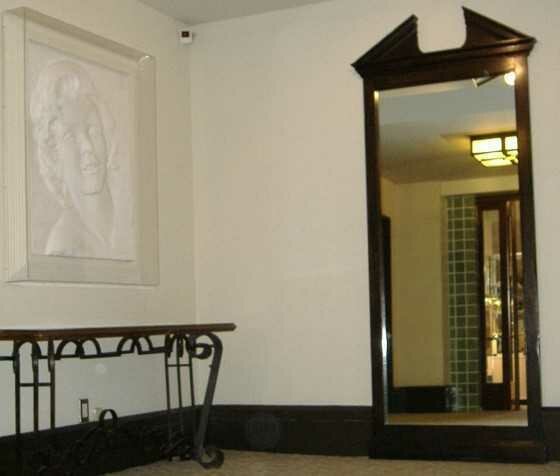 Apart from celebrity ghosts, Roosevelt Hotel is also haunted by a five-year-old spirit named Caroline who is dressed in a blue dress and looking for her mother. The Blossom Ballroom is also believed to be haunted by the spirit of a man in a black suit. A cold spot can also found at a corner of the ballroom and is reportedly a portal to the other side.
History of Roosevelt Hotel
Built in 1926 at 7000 Hollywood Boulevard, Roosevelt Hotel History was then the golden era of Los Angeles architecture for its elaborate paintings and decor. The hotel reportedly cost $2.5 million (today's equivalent of $37.5 million) to complete and was named after Theodore Roosevelt, the 26th president of the United States.
Due to its location and history, Roosevelt hotel became the host of many Hollywood events and films including the very first Academy Awards ceremony (held in 1929), the 1988 film Sunset, popular comedy film Beverly Hills Cop II, as well as TV series Lucifer and Marvel's Agent's of S.H.I.E.L.D.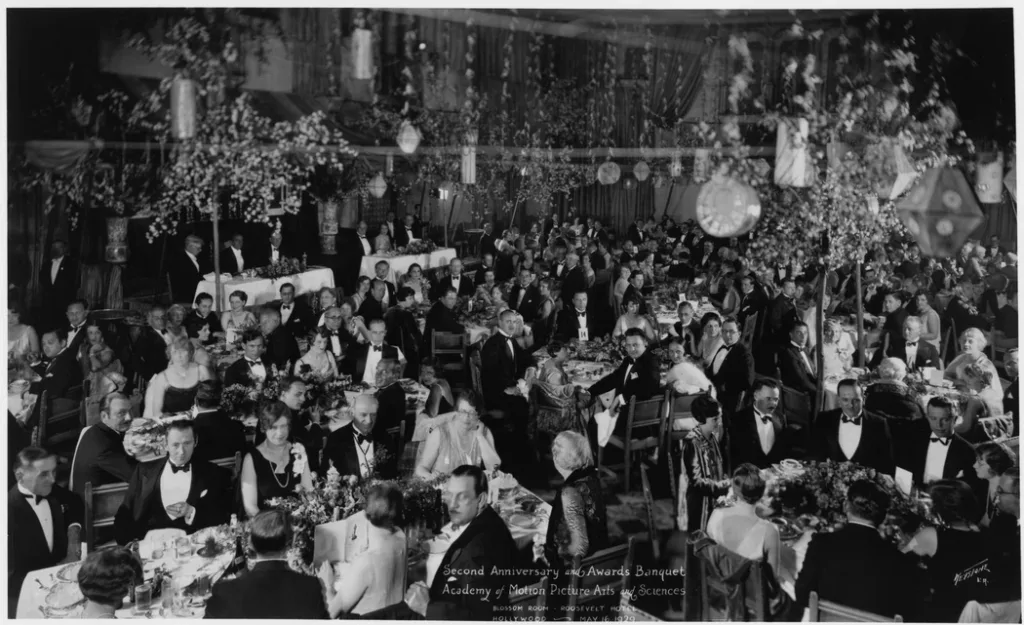 In 1991, the hotel was declared Los Angeles Historic Cultural Monument No. 545 by the City of Los Angeles.
The hotel underwent several change of hands before being run independently. A number of renovation work was also done, including a $30 million renovation by Thompson Hotel Group and more recently in 2015, a $25 million renovation which included new outlets and refurbished rooms.
Today, the 12-story building has 300 guests rooms and caters to visitors visiting Hollywood due to its location at Hollywood Boulevard and proximity to popular attractions such as the Hollywood Walk of Fame and TCL Chinese Theatre.
What Famous People Stayed at Roosevelt Hotel?
Over the years, many famous celebrities and film star have spent their time in this iconic hotel along Hollywood Boulevard. Notable hotel guests include Marilyn Monroe, Montgomery Clift, Elizabeth Patterson, Charlie Chaplin, Ernest Hemingway, Clark Gable, and more recently, Mike Posner, Paris Hilton, Prince, Brad Pitt, and Angelina Jolie.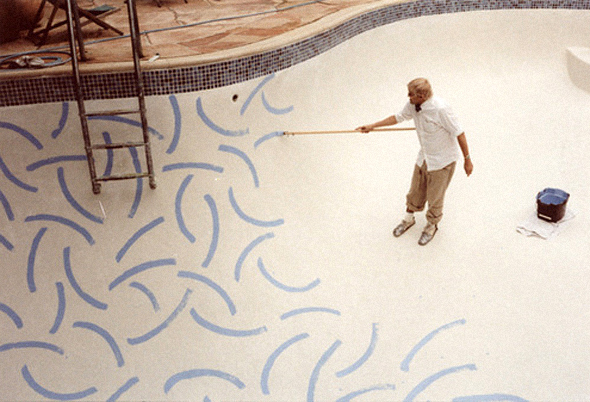 In 1998, renown British painter David Hockney decorated the bottom of the empty Tropicana pool with circular dashes using a can of blue paint and a brush attached to the end of a room. It has since became an iconic piece of art at Los Angeles.
Roosevelt Hotel Room 213
Cabana Room 213 is reported to be the most haunted room in the Hollywood Roosevelt Hotel. It is not known if any celebrity ghosts haunts the room. However, guests who stayed in room 13 claimed to have experienced paranormal activities beyond their imagination, with some requesting a check-out in the middle of the night due to the terrifying events that have happened. Many claimed said that a mischievous, headless apparition haunts room 213, scaring guests by flicking the lights and television on and off and charging towards them.
Several paranormal investigations have been conducted at room 213, with many concluding (based on electronic voice phenomena) that someone had passed away in that room. However, no official records of death have occurred at room 213 in Hollywood Roosevelt Hotel.